What's up, guys?
I'm currently working on The Smallones, and Episode 11 should be up soon. Until that's finished, I decided to write a random post for you all. Enjoy! 😀
Random Topic #1: Fiver
Some friends of ours visited the other day, and they brought along their puppy, Fiver. He's a German Wirehaired Pointer, and oh my goodness, he is ADORABLE. See for yourself:
He's so snuffly and bouncy. XD
AHH JUST LOOK AT THAT FACE!!
He looks like he's smiling! I love when dogs do that. 😛
Random Topic #2: Pixar In a Box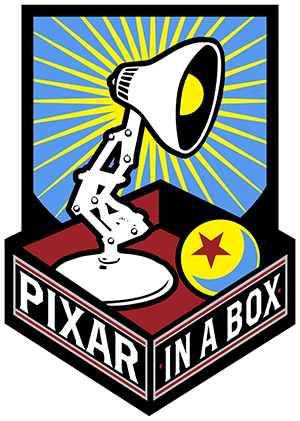 Have any of you ever heard of Khan Academy? It's a free online tool with hundreds of video tutorials for math, science, history, and much, much more. It's super helpful and I use it all the time in school! Khan Academy recently partnered with Pixar (yes, THE Pixar) and created a new video series called "Pixar In a Box." They cover animation, design, and the creation of stories/characters. You get to do some simple animation as well. My dream is to be a Pixar animator one day, so I've absolutely loved this series so far. I've found it to be very helpful for my writing, as well! If you'd like to check it out, click the link below:
Random Topic #3: Some Posts I've Enjoyed Lately
Mythical Beasts – Drawn to Writing
Amateur Art Update – Steeplechase
WordCrafters 2 Finale – A Farm Girl's Life
Random Topic #4: Bible Verses
I enjoy designing bible verses on PicMonkey. It's so much fun and quite relaxing! Here are some verses I've designed recently in a slideshow format. Most of the background images are from Unsplash, which is a free photo site. 😀
This slideshow requires JavaScript.
Random Topic #5: Nightfall
You may or may not have seen that Shannon Messenger, author of the Keeper of the Lost Cities series, released the cover of her next book! Nightfall is coming out this autumn and I can't wait. In case your eyeballs have not yet been blessed by this beautiful cover, please see below:
(Image via shannonmessenger.com)
IT'S SO PURTY. Would you guys be interested if I gave away a copy of Nightfall when it comes out? Hypothetically speaking, of course. 😛
Random Topic #6: A Secret Page
I decided to create a secret page on my blog just for fun. 😀 If you'd like find it, then look for a tiny picture of a cat (Ember) that is hidden somewhere on this blog. Click on the cat to be transported to my secret page. Have fun looking! 😉
Random Topic #7: Stop Motions
I've been a bit obsessed with creating stop motions lately. They're extremely tedious and time-consuming, but so fun and rewarding at the same time! 😀 I don't currently own any fancy video editing software, so I've been using Giphy to create my stop motions in GIF form. Here's one I made a few weeks ago:
Ta-da! 😀 What do you think? (The parfait was quite delicious, in case you were wondering.)
________________________
Thanks for reading, guys!
What was your favorite random topic?